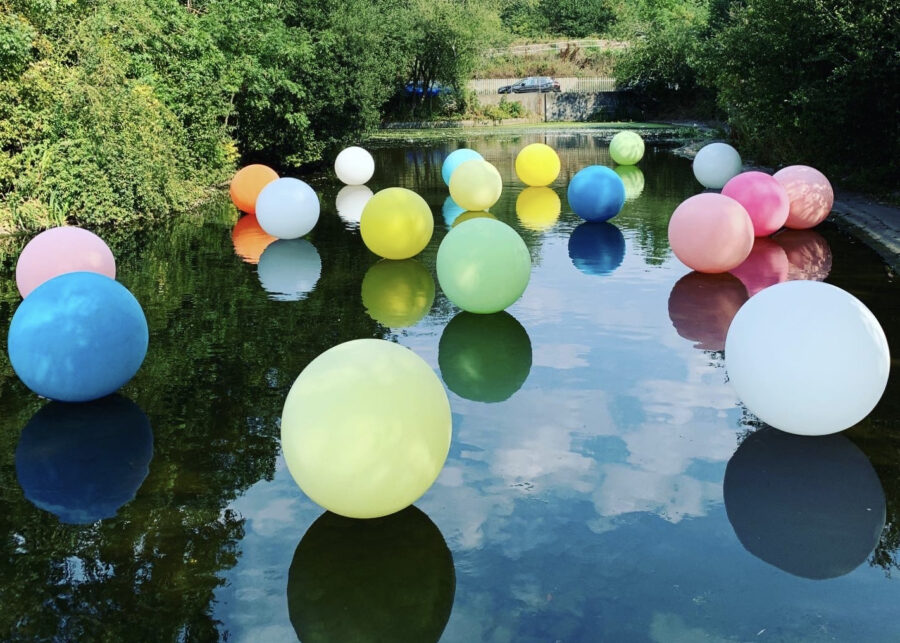 Strongly inspired by " The Rover" device from the 1967 British television programme "The Prisoner" the initial idea was to keep the installation in white monochrom color, using weather balloons. In the 1967's the serie, "The Rover"was a crucial tool used to keep prisoners from escaping the Village . It was depicted as a floating white balloon that could coerce, and, if necessary, incapacitate or kill recalcitrant inhabitants . It also had the ability to subdivide.
Twenty five latex ballons set onto Southmere lake for Guerilla Art Installations in 2021 and the Thamesmead Festival 2022. London, UK
The same installation was also commissioned by The Royal Docks in October 2021. London, UK.