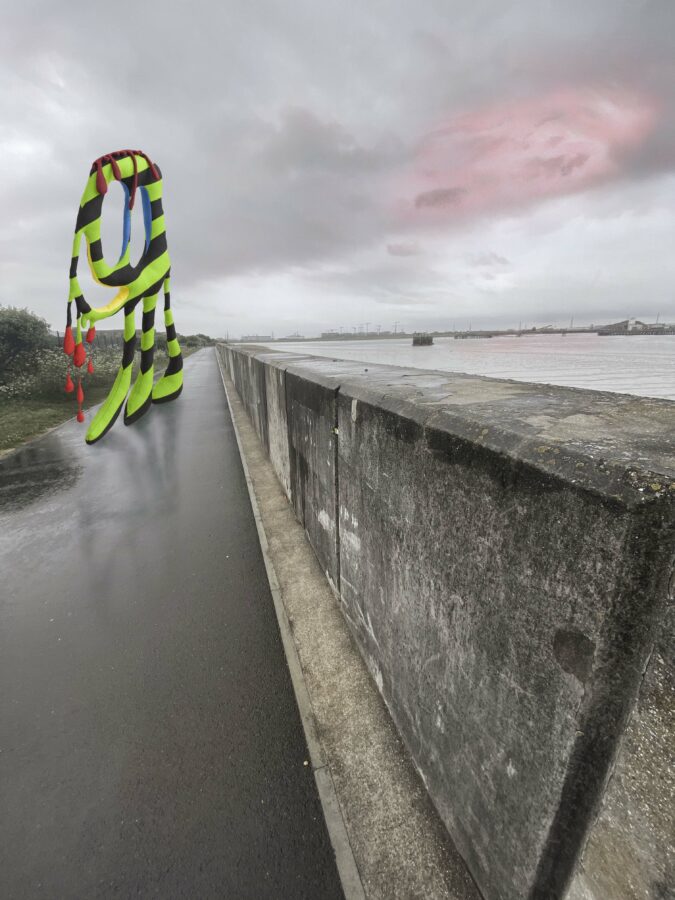 Group exhibition 2021 Bow Open | Aboutface: regroup, reorganise, reimagine Exhibition curated by Leya Reynolds, artist, curator and Gal-Dem founding member.
F****, is an installation from the serie of digital images and soft sculptures that I realized within the Covid 19 crises in 2020 and 2021, transforming my anxieties related to climate change and human interactions, in soft colorfuls shapes that you can cuddle and face without fear, that I integrated into apocalyptics digital backgrounds .
https://www.newexhibitions.com/e/58269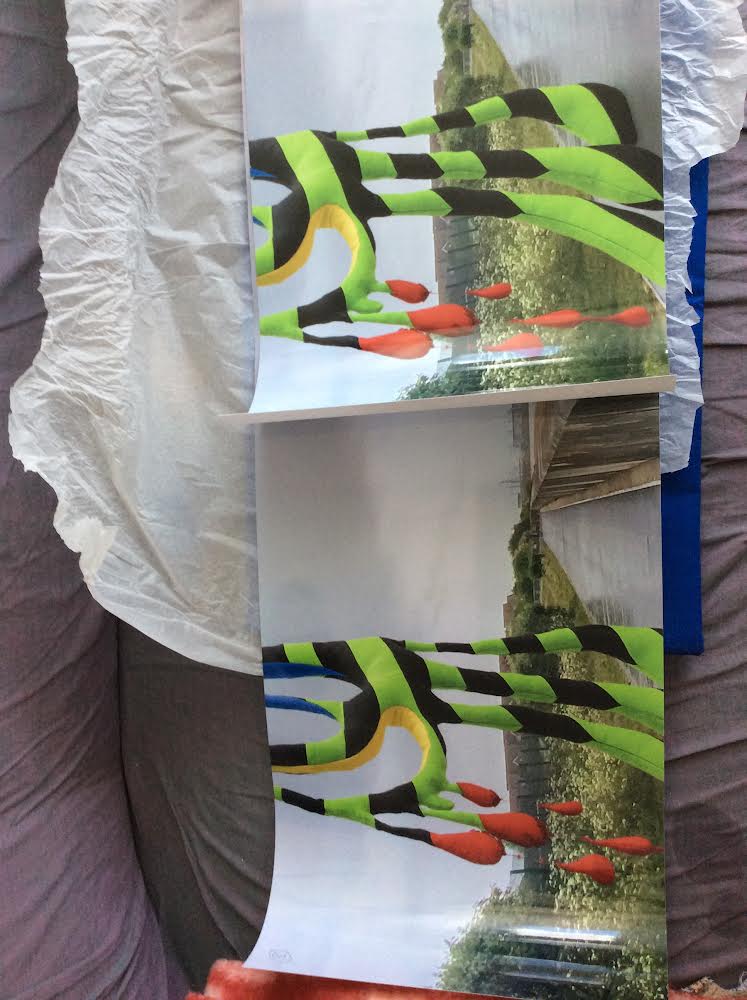 F*** Boy digital prints test.
F***Boy installation. Padded wool felt, recycled beads, Digital image on glossy paper. Credit photo Nicky Sutton.