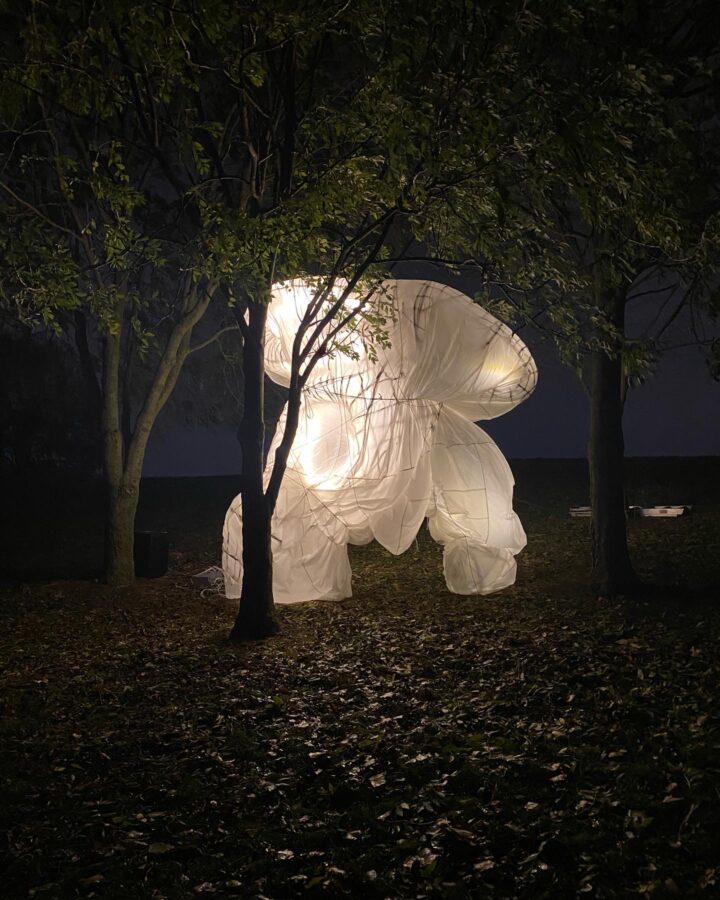 Commissioned by EEA for Thamesmead Light Trail in November 2021 , Instafrost is a light sculpture made of natural and recycled materials found locally- willow branches from Sommerset, reclaimed parachute from a skydiving school in Sussex.
"Instafrost" have the shape of a dripping steppe horse, making echo to the thawing of permafrost in several locations around the globe as Alaska, Siberia, Tibetan Plateau, Canada, Scandinavia, Greenland, Russia.
Reclaimed / natural materials was compulsory in the making of " Instafrost", as well the late choice of the white parachute instead of the striped first version of it. Parachute made the sculpture breathing- thanks November cold breeze-, and gave " instafrost " its ghostly aura .