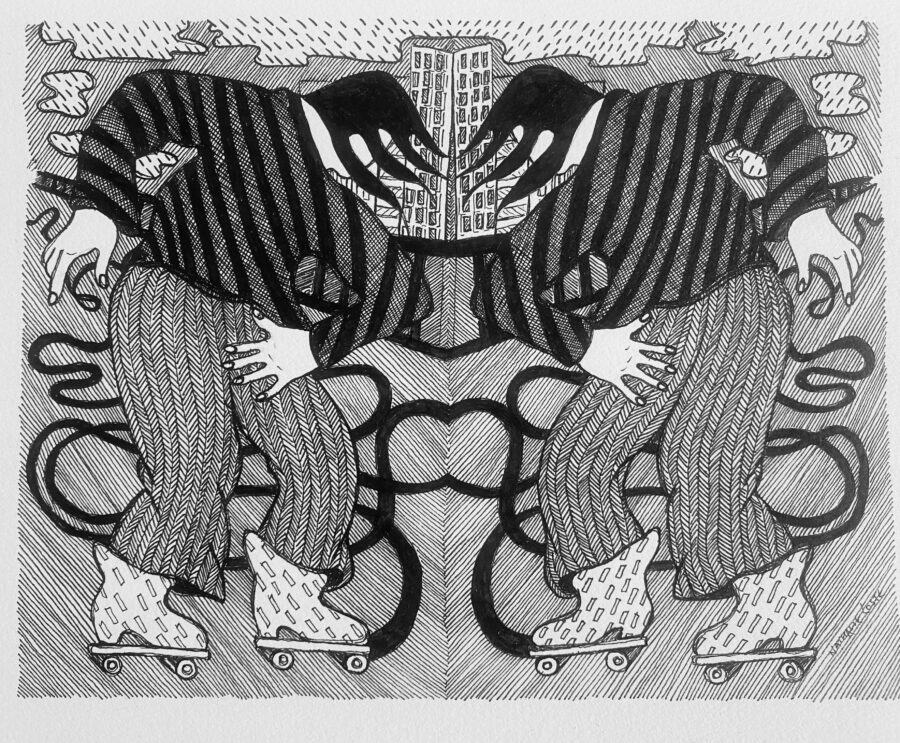 Serie of drawings, black ink on aquarelle paper, started in december 2021.
I am using small drawing books as diaries to monitor what are my brain reactions when it's about to mentally adapt to a new situation, experience or challenge.
The dyptique / mirror display of the final Artworks [ Caroussel, JAM ] are inspired by Rorschach tests.