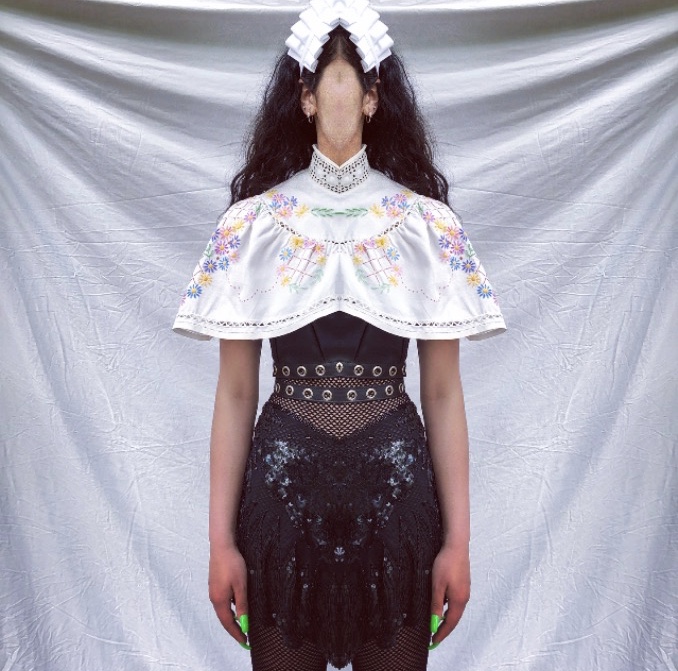 Collection of garments made of upcycled tablecloths, vintage laces, handknitting, inspired by Luis Bunuel 1964 masterpiece " diary of a Chambermaid".
The erotic appeal of the chambermaid derives from her continual presence but inexorable distance and unattainability. She exhibits faithful acquiescence in every area but that where it is most desired. Available but off-limits – a pleasing paradox for the surrealist disposition. Of course, the bourgeoisie, particularly the corrupted creatures of Buñuel, are unlikely to refrain from pursuing the hired help, but this circumstance of frustrated, deferred desire creates a frisson that may be as satisfying as the object of desire itself.
Celestine's black and white uniform is never purely utilitarian; when she sets off to investigate Joseph, her white cape and headband make her a nurse, the dead child's avenger. The uniform also situates her as an object of (Fascist) fantasy, as it is not only black, neat and orderly, but signals her identity and position in the household, as one to whom orders can be given, and for Joseph, one whom he is drawn to obey as well as command.