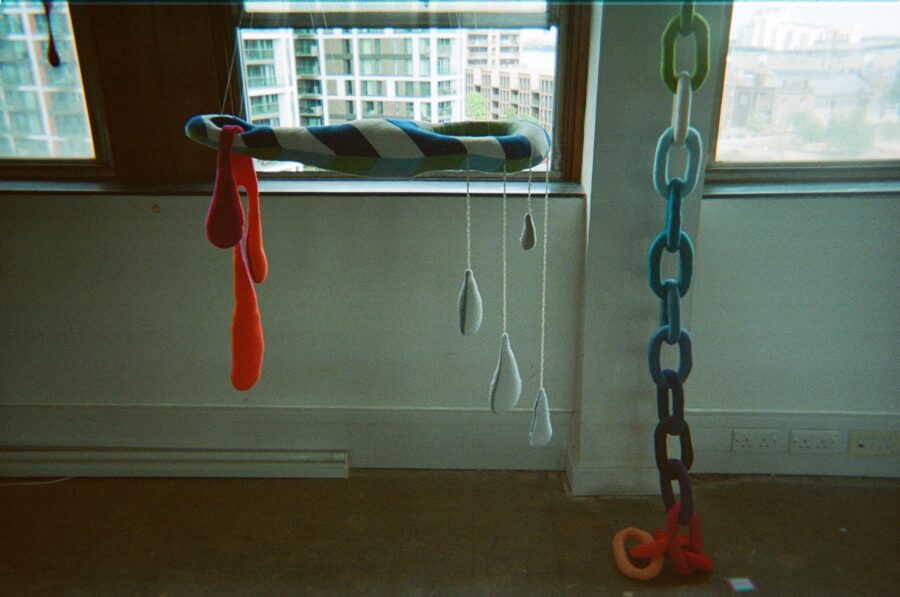 Themè Park Playground collective exhibition curated by Arty Mc Fly or how to have an Art experience while keeping it playful, interactive, fun, without brain damages - or emptiness- caused by overthinking on Artworks. 2022.
Showcased / Little Fluffy Clouds, installation of padded textile sculptures and toddler toys.
Enjoy the ride !
https://www.themepark.world/playgroundexhibition
Little Fluffy Clouds / Left to right : Vigil 1, Ozone Hole, F*** Boy , Primrose Park . Padded woolfelt , reclaimed beads.