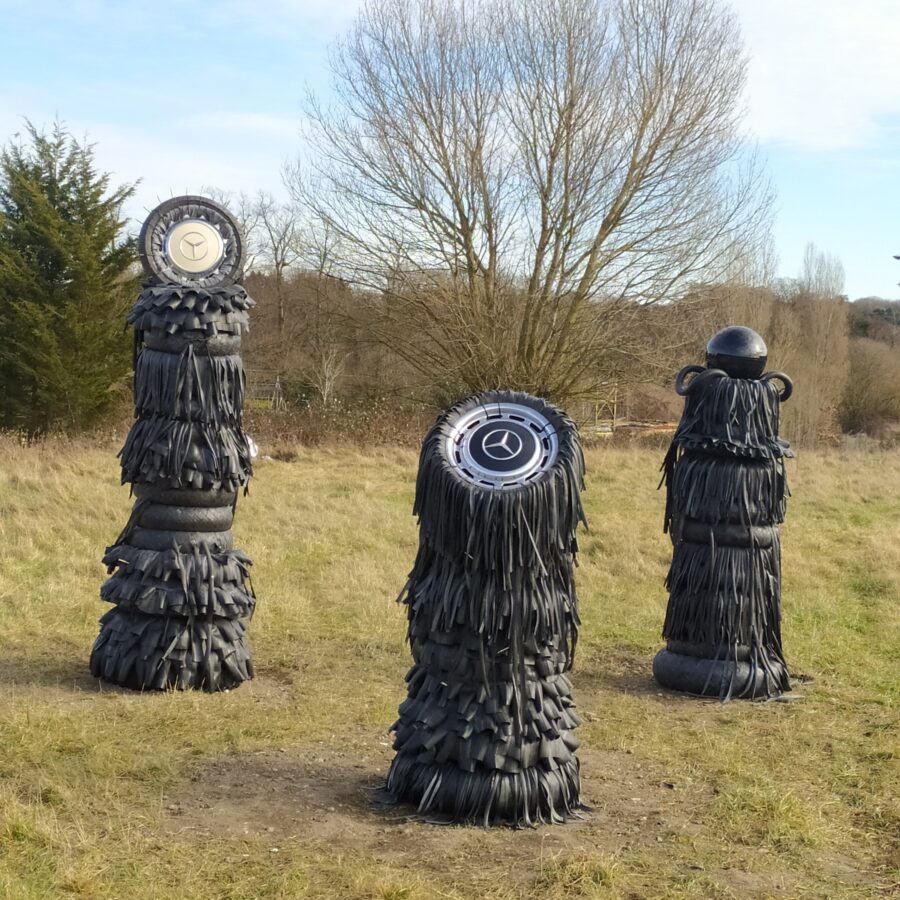 Winter Sculpture Park 2023, group exhibtion curated by Meg Stuart and Kieran Idle.
"AncêTres" is a group of Totem shapes sculptures, made from recycled tires, woven innertubes, car rims hub, mirror ball, settled in a trinagle shape.
Inspired by animist rituals and more particularlyEgun masquerades in Nigeria, this body of work ios deeply rooted in the process to go through life with the aknowledgement of our ancestral history, with respect anc acceptance.
https://www.galleryno32.co.uk/wsp-artists.html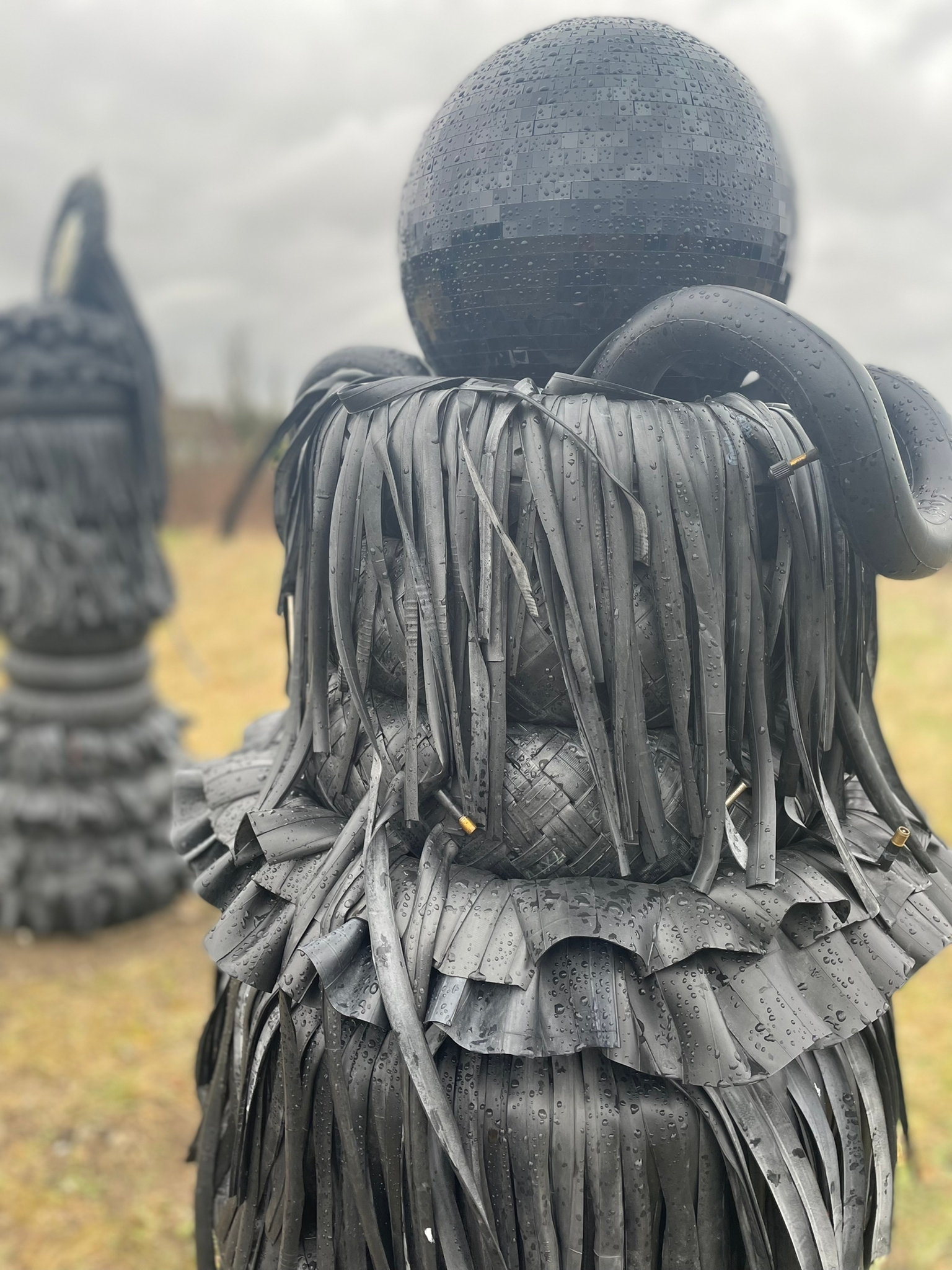 MAMAN, details / woven tires + mirror ball mask.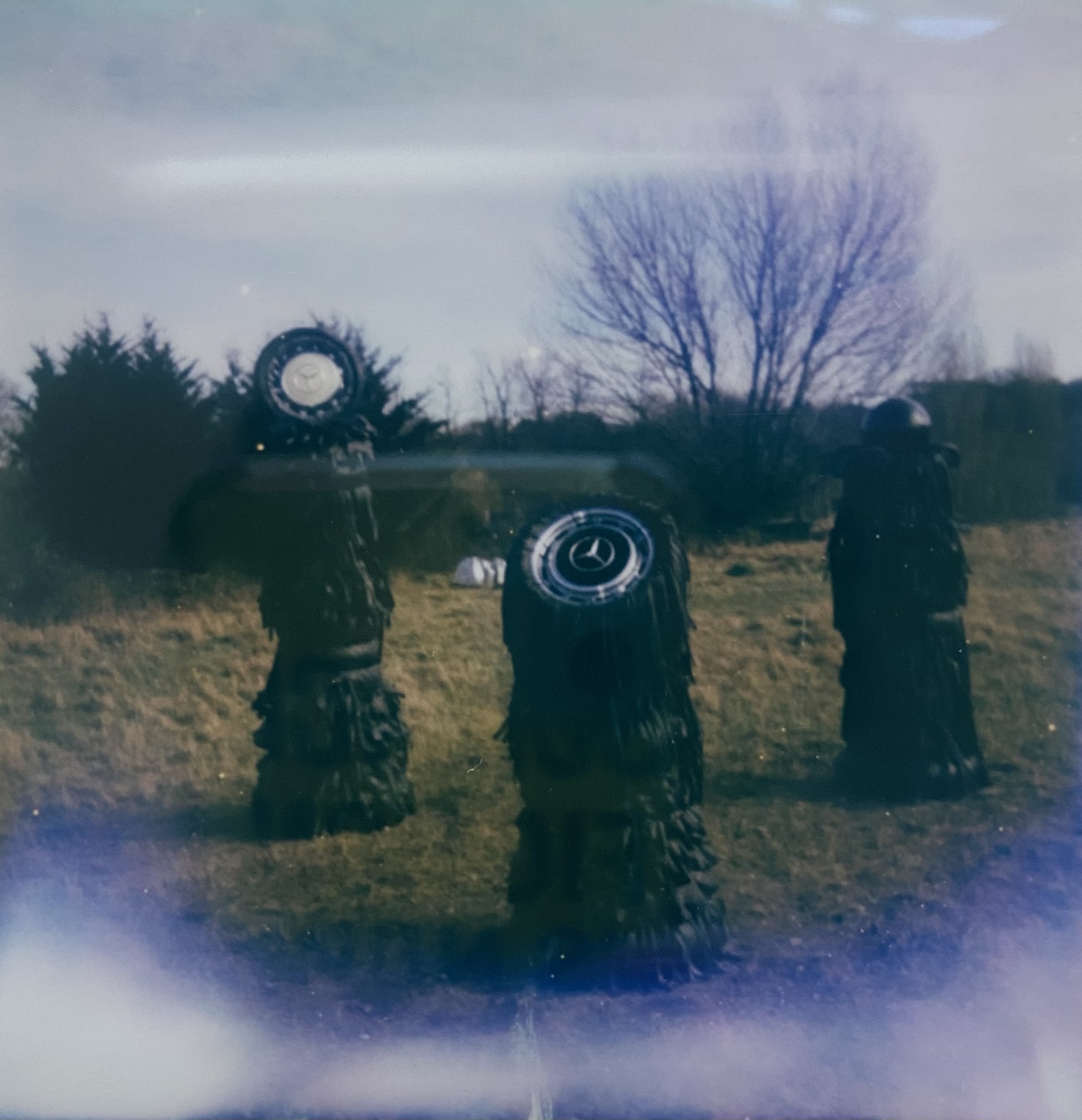 AncêTres on polaroid film / From left to right, PAPA, FILS, MAMAN, woven tires, car rim hubs, mirror ball.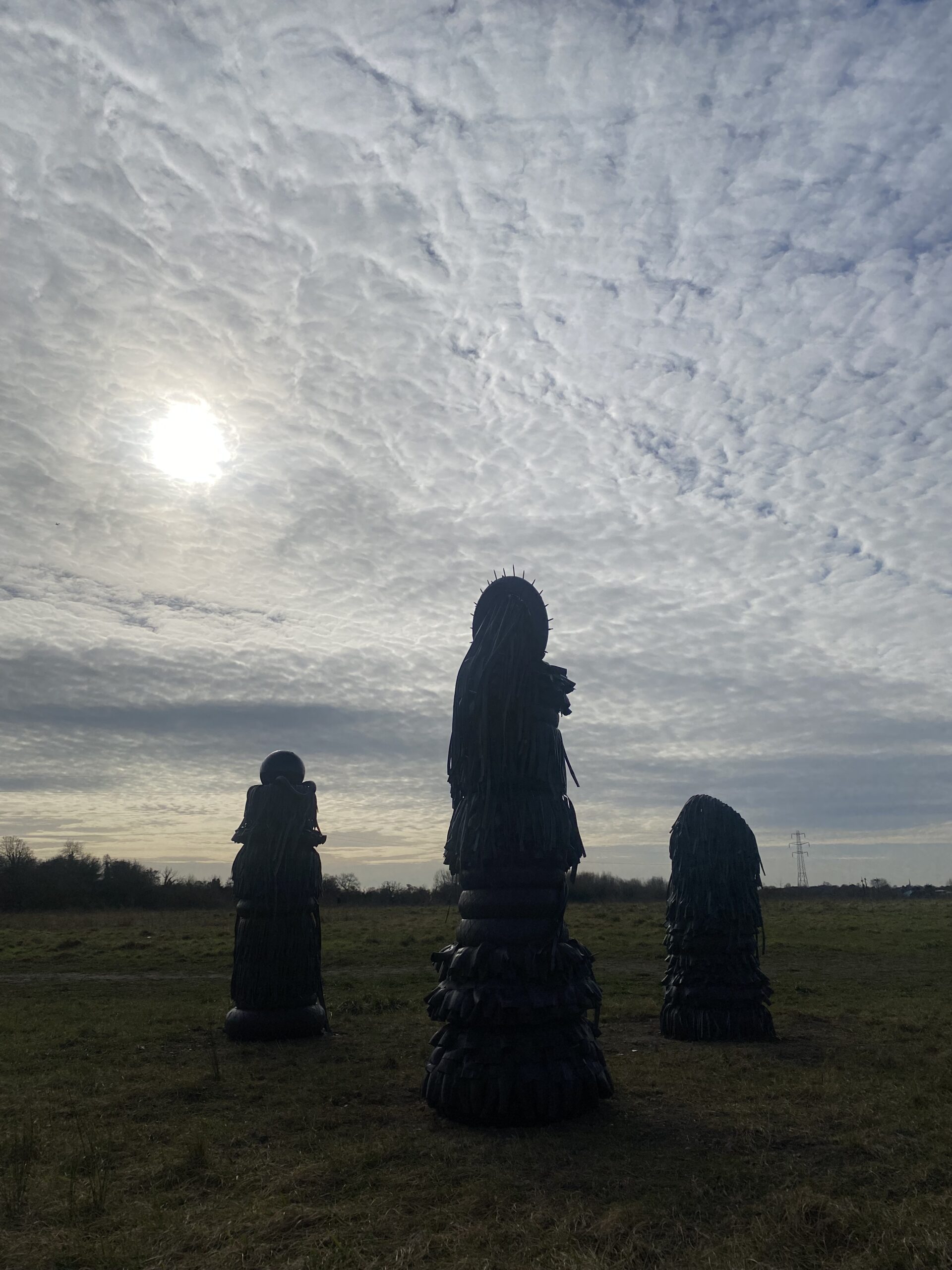 AncêTres at the sunrise / Winter Sculpture Park, Bexley UK