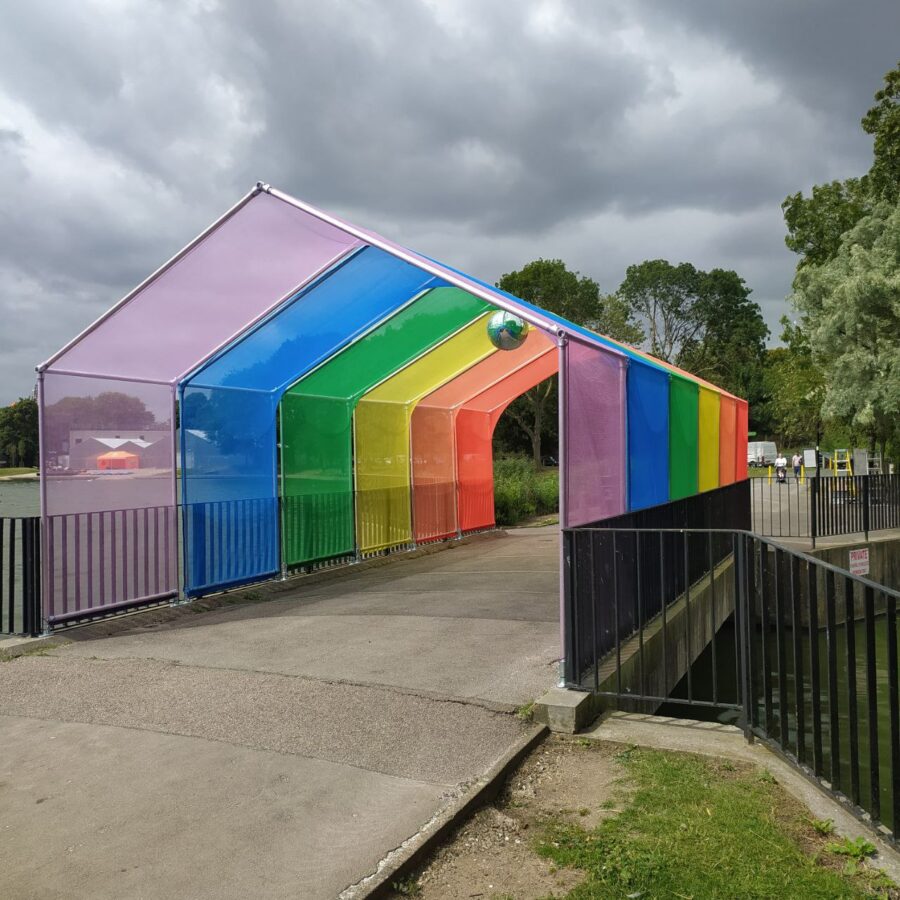 The Pride of Thamesmead appearing here as the 'The Rainbow Bridge' is an ephemeral sound installation created by the artistic duo Nathalie Coste and DAd Studio, collectively known as <<L'Afreak>>. This installation was featured at the Thamesmead Festival in 2023.
This site-specific installation utilizes the metal and concrete structure of the existing bridge that spans over Southmere Lake. The artwork itself is constructed from materials commonly found at construction sites, including debris netting, aluminum poles, and steel clamps. This choice of materials serves as a symbolic nod to the ongoing regeneration in the area. The choice of the Afrobeat as immersive music for the installation is an hommage to the creativity of the West African community living in Thamesmead.
The installation consists of a cluster of six houses, with the colors of a rainbow. This choice is not only a visually striking element but also a powerful symbol of diversity and inclusion . It represents the pride and unity of an entire community, celebrating the rich tapestry of cultures and backgrounds that make Thamesmead unique.